CLICK THESE LINKS BABY
theyre all safe. pinky swear
PSSST. HEY KID. WANNA BE A VAMPIRE?
BLINKIES






PSA
This website is very much a WIP! some links may be broken.
Credit
Created and coded by Monet at www.Stilledheart.org. Credits go to
One
,
Two
Three
,
Four
P L A N E T. J O E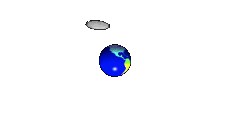 Welcome to my webcorner! I fell in love with neocities after deciding to code my own art portfolio. i was growing tired of how monotonous the current webscape. the longer im here the long i realize i stinkin hate twitter, tumblr, etc, as much as i need to rely on it for art. now im here and all of you have to deal with it!!!

THE OFFICIAL PLANET JOE PLAYLIST (NSFW, ANGRY, AND LOUD)
UPDATES
6.26.22 added the arcade page!
6.20.22 switched over the blog html to match the others!
6.19.22 added additional resources to the learn guitar page!
5.10.22 added my pet snake page, blog entry, fixed up some minor things
5.2.2022 site launched! welcome sinners!