CLICK THESE LINKS BABY
theyre all safe. pinky swear
PSSST. HEY KID. WANNA BE A VAMPIRE?
BLINKIES






PSA
This website is very much a WIP! some links may be broken.
Credit
Created and coded by Monet at www.Stilledheart.org. Credits go to
One
,
Two
Three
,
Four
P L A N E T. J O E
INFORMATION SUCCESSFULLY FOUND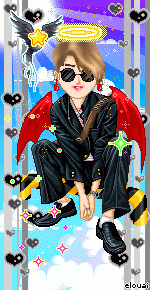 SUBJECT NAME: Joseph&
AGE: 23
PRONOUNS: They/he
GENERAL INTERESTS: Art, Art History, Guitar, Comics, Reading, Coffee, Coding
FAVORITE ANIMALS: Snakes, Goats, Foxes
FAVORITE AUTHORS: Albert Camus, Cecilia Tan, Anthony Oliveria
FAVORITE MUSICIENS/BANDS: Slash, Poppy, G.L.O.S.S., Slouch, Primal Rite, Sharptooth
FAVORITE ART HISTORY PERIODS: Baroque, Pop Art, anything medieval
FAVORITE SHOWS: Jojo's Bizarre Adventure, Nikita, My Little Pony, Good Omens, Star Trek, Stranger Things, Derry Girls,
FAVORITE SUPER HERO: Teddy Kaplan-Altman (Hulkling)
FAVORITE BOOKS: The Plague, Daron's Guitar Chronicles, The Stranger
FAVORITE MUSIC GENRES: Thrash, Punk
FAVORITE MILK: Almond
FAVORITE YOUTUBERS: Kurtis Conner, Chad Chad, Quiton Reviews, Snake Discovery, Mythical Kitchen, Strange Aeons
QUIZ RESULTS
What is your Animal Crossing personality? Answer these hard-
Your Result: Smug
Smug villagers act like gentlemen. They are chill and fashionable, like snooty villagers. They tend to get irritated when they are near a hyperactive person. They love wearing lavish clothes, thinking they are hot. They find it easy to find someone to date with. Examples of smug villagers are Marshal, Keaton, Eugene, and Hippeux.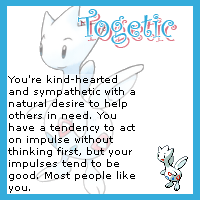 This page is protected by a
DOG
A dog's nose print is unique, much like a person's fingerprint.
Get a webpage guardian here!
STAMP TIME